UNDERWEAR THAT DOUBLES AS SWIMWEAR FOR THE ULTIMATE CAPSULE WARDROBE
We're BIG on comfort and SMALL on environmental impact.

Our unique garments are made using 85% recycled polyester, which required less fossil fuels that new virgin fabrics and keeps plastic out of landfill.

Recycled polyester is fast drying, breathable, absorbant and antibacterial, so you don't have to sweat the small stuff.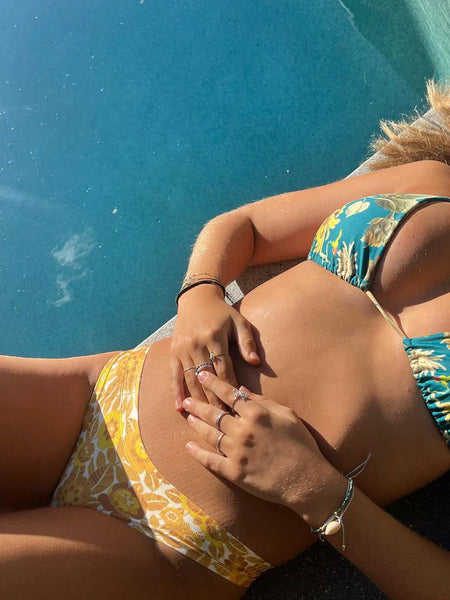 SUSTAINABLE ~ COMFY ~ RECYCLED
We're the underwear / swimwear for all and stock a range of sizes from Small to Extra Large.

Our fabric is uniquely designed in Australia and responsibly made in Indonesia under strict guidelines.

To find out more about the makers, click below.
Behind The Booty Hut
STAFF PICKS
SERIOUSLY! The most comfortable underwear you'll ever buy. I have multiple pairs because I just can't wash them fast enough before I need to put them back on again.
FOLLOW US ON INSTAGRAM